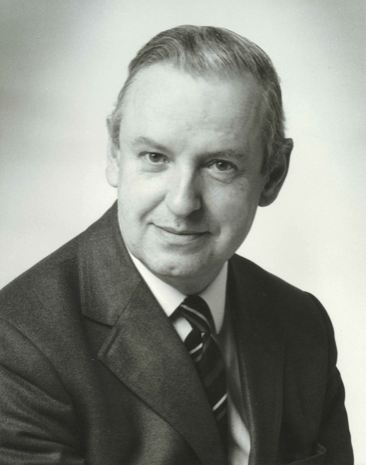 Victor William Graham
1914-1991
Victor William Graham was born in Co Cavan in 1914. He was educated at the High School and Trinity College Dublin. He won a Junior Exhibition, a Foundation Scholarship and graduated with a 1st class moderatorship in Mathematics. He taught mathematics to the sixth form in the High School.
In 1947 he joined the staff of the School of Mathematics in Trinity College Dublin. He also lectured in the Church of Ireland Training College attached to Trinity College. To these two institutions and to their pupils he dedicated his life. He was conferred with an honorary doctorate of science by his alma mater in 1989. He died in 1991.
The Victor W Graham Perpetual Trophy for Achievement in Applied Mathematics, awarded by the Institute for Numerical Computation and Analysis (INCA), commemorates the life and work of Victor W Graham.
The conditions associated with awarding the trophy are:
Presentation will be made annually to a teacher for achievement in Applied Mathematics.
The winner will be selected by a committee composed of representatives of the IAMTA, the IMTA, and INCA.
The reasons for the award will be stated during each presentation ceremony.
Presentation will be made at the Annual Meeting of the IAMTA.
The trophy will be kept in the relevant school for one year and returned to a person designated by the selection committee in good time for the next Annual Meeting of the IAMTA.
The name of the teacher and the school will be inscribed on the vellum scroll (which accompanies the trophy) by INCA in advance of the presentation.
The trophy was first presented in 1998 (see winners to date below).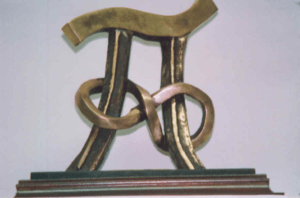 Designer: Nicola Boutall
Sculptor: Leo Higgins
Winners of the Victor Graham Award in previous years
| Year | Winner | School |
| --- | --- | --- |
| 2019 | Noel Cunningham | The King's Hospital, Dublin |
| 2018 | David Keenahan | Gongaza College, Dublin |
| 2017 | Dominick Donnelly | Bruce College, Cork |
| 2016 | Breda Disney | Patrician School, Newbridge |
| 2015 | Joe McEneaney | O'Fiaich College, Dundalk |
| 2014 | Sean Connolly | Rathmines College, Dublin |
| 2013 | Jason Kelly | St Michael's College, Dublin |
| 2012 | Paudie Fitzmaurice | Castletroy College, Limerick |
| 2011 | Michael Moynihan | Coláiste an Spioraid Naoimh, Cork |
| 2010 | Hilary Dorgan | Marian College, Dublin |
| 2009 | Brendan Doheny | St Joseph's College, Galway |
| 2008 | Frank Cotter | Christian Brothers' College, Cork |
| 2007 | Mary Nagle | Coláiste Bríde, Enniscorthy |
| 2005 | Jim Cooke | Synge Street CBS, Dublin |
| 2003 | Kevin Conliffe | The Tuition Centre, Naas |
| 2002 | Catherine Casey | Árd Scoil Rís, Limerick |
| 2001 | Nollaig Ó Donnabháin | Farranferris College, Co. Cork |
| 2000 | Damian Cooke | High School CBS, Clonmel |
| 1999 | John Maher | Portmarnock Community College, Co. Dublin |
| 1998 | Oliver Murphy | Belvedere College Dublin |
| | | |