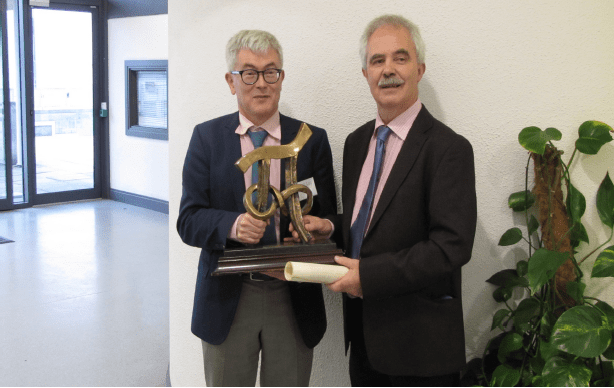 Presentation of the Victor Graham award to Sean Connolly
by Dr. Maurice O'Reilly, INCA.
Sean taught applied maths in Rathmines Senior College and also works for the State Examinations Commission. He is also the TUI representative on the Board of Studies and give workshops on the marking of the leaving Cert Applied Maths Exams at IAMTA conferences. He is a worthy recipient of the Victor Graham Award.